How it works
Launch new financial products, access credit reports, and report consumer credit behavior – without the headaches and unknown.
 Bloom Credit is the connective tissue that helps you go to market fast with industry-leading credit data solutions. Onboarding is simple – our robust API ensures that you can launch quickly and without a hitch.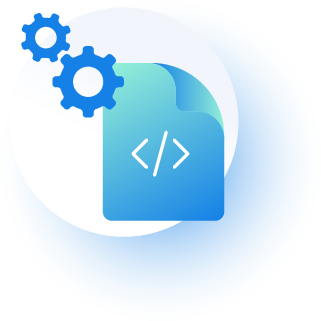 Implementation
You want to focus on creating innovative credit products – not on cumbersome implementation. We handle credentialing, integration, and implementation via our  API so you can spend time where it matters: on growth.
Compliance
Partner with our industry veterans to ensure your financial products will meet regulatory compliance mandates. Our solution and expertise ensure you can enjoy continued, sustainable business growth.
Credit API to launch
financial products fast
Fast, seamless integration
Integration with Bloom Credit is easy with our simple-to-use API.
Tap into our quickstart guides to integrate quickly and enjoy unparalleled customer service for any questions about our credit data solutions that pop up along the way.
Streamlined operations
Simplify operational complexity and avoid the potentially high cost of building around the bureaus. One simple API gives you everything you need.
Built to scale
One API, as many products as you can imagine. Scale seamlessly and connect to multiple bureaus without complicated integrations.
Enhanced developer
experience
Our credit data solutions were built with developers in mind. Enjoy enhanced developer and API docs and next-level customer support.
Flexible, easy pricing
Pay for what you need. Our tiered pricing makes it simple for you to get and pay for what you need. 
Deep technical expertise
With Bloom, you never have to go it alone. We'll provide guidance and best practices on everything from compliance to deciding whether data is right for you.
Red-tape-free
We make building financial products fun again with baked-in metro 2 and other compliance measures that keep your products secure and in line with regulatory mandates.
Partnering with Bloom Credit significantly reduced the burden of handling consumer credit disputes, allowing us to focus on growing our business," said Reza Rahman, President of Ava Finance.
Furnishment is important for many reasons, such as helping to ensure on-time repayment and improving a customer's credit score. With all the technical challenges that go into doing furnishment properly, it was a no-brainer to avail ourselves of the capabilities of Furnish by Bloom Credit.