Credit report and open tradelines data is essential to our economy, and whether you are building innovative lending products or helping your consumers build credit history, it's tough to do on your own. Here's how we can help.
Bloom Credit's flexible
SaaS approach
Developer-focused
We've created extensive documentation for the Bloom Credit Data Access API paired with quick start guides to get you off the ground and integrated in weeks instead of months.
Compliant
Compliantly expand access to affordable credit reporting using our robust API and mitigate the risk of running afoul of regulators.
Tiers
We offer tiered data access so you pay for what you need – nothing more.
Flexible
Building next-gen credit products often requires FICO and credit scores, open tradelines, and other data from multiple bureaus. Our flexible solution makes it easy to innovate from one, simple API.
Unlock the credit data you need with one easy-to-use API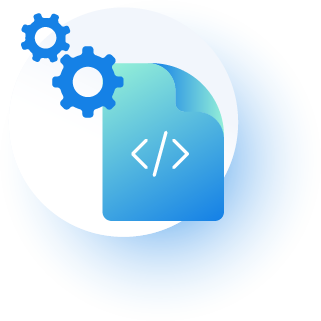 Made for developers
with simplicity in mind
Between complex translation, integration, and approvals, accessing credit data is no walk in the park. Bloom's state-of-the-art Credit Data Access API simplifies the complexity of decades-old data models so you can build credit products of the future with a single point of access to relevant data – and without hard-to-handle APIs.
Get Started
Adding the "rational"
into operational
Bloom Credit makes getting started – and finished – easy. We offer a cost-effective alternative to building credit solutions from scratch. Whether you're working with one or several bureaus, Bloom's credit report service helps you enhance lending models. Get fully-translated credit scores and attributes from multiple bureaus and improve approval rates.
Get Started